6 Thoughtful Christmas Gift Ideas for Mom
surprisepackage / Sunday, December 20, 2020
The Christmas season is always a good time to appreciate Moms with thoughtful gifts, so if you're looking for the best season's surprise gifts for your Mom  I have itemized a number of personalized gift ideas that you may wish to consider.
Perfume gift sets for Moms who love to smell nice
Like many of us lavender lovers, you can hardly go wrong with a perfume gift sets for your Mom, a well-packaged personalized perfume will surely make a presentable gift delight for a lovely mom.
Food processors for Mom who loves to cook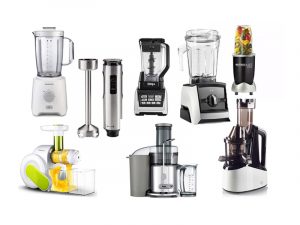 Blenders, smoothie maker, juicers, and other food processors are great ways to surprise a Mom that loves kitchen tools. My mom loves the homemade chilled pineapple juice so I know she will most definitely love the juice processor.
Jewelry and trinkets for Mom who love the bling

Diamonds they say are a girl's best friend, don't just get your mom some clothing for the season, get a matching Jewelry to complement the outfit and your mom will love you for being so thoughtful.
Handbags and Purses for Mom who loves the trend
For Mothers; Handbags serve two distinct purposes; they function as a fashion accessory and also as a mobile carriage, getting your mom a designer's piece this season will surely brighten her day.
Mug and Jugs for the Mom that cherishes her tea and coffee
Mothers have their ways with a dining set, a set of Mugs and Jugs will certainly pop a smile on your Mom's face if she is a coffee lover.
Dishwasher and Washing Machine for Mom who loves the easy life
The Christmas season comes with lots of eating and drinking which usually leaves in its trail a volume of dishes to take care of, getting your Mom a Dishwasher or/and a Washing Machine will surely bring a delightful comfort to cheer.
---
What Christmas gift makes your mom happy? please share with me in the comments; I love to get your feedback.
I have also listed some Surprise Gift Ideas you may wish to consider for your Girlfriend, CLICK HERE TO VIEW 
---
Disclosure:

This article is written by the Surprise Package Company, a legally registered business in Nigeria.
Content shared and suggested here are solely for educational purposes, while the recommended products are gift packages sold directly from our gift store.
This article aims to provide a quick guide for new and returning users of our platform with no intention to impair your sense of judgment on the recommended products.
We welcome your feedback.
Email: contact@thesurprisepackage.com
June 2023
M
T
W
T
F
S
S
1
2
3
4
5
6
7
8
9
10
11
12
13
14
15
16
17
18
19
20
21
22
23
24
25
26
27
28
29
30
31