Perfect Gift Idea for Teens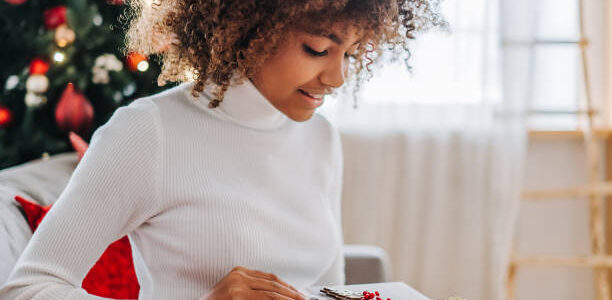 Manager / Saturday, March 18, 2023
Teens have always been known to be trendy and curious about latest on fashion, music, dance, and technology. 
This is because of them literally spend most of their time on their phones and other gadgets, in fact, some basically live on the internet 24 hours a day. 
And one thing I can tell you for free is that getting a gift for a Gen Z teenager in this era could be very daunting as Teenagers are well known to be fickle and picky. 
They are not afraid to tell you what they like (or, more accurately, don't like). 
They can be notoriously hard to shop for but that's all the more reason to give them a gift that shows how much you care. They will always appreciate a thoughtful gift.
There's a range of unique gift ideas for teens. Some gifts could help them tap into their newfound interests, while others are sentimental gifts to commemorate important moments like graduations, and big birthdays (like sweet 16 and legal 21).  
To help you out, we have rounded up a list of about 15 teen-approved best gifts for teen boys and teen girls that will help them express themselves and nourish their interests, which they're sure to love—even if they act too cool to be excited when they open them.
Wireless Headphones

Hoodies/Sweatshirts

Bluetooth Airpods

Portable Digital Camera

Sneakers/Footwears

Ring Light (An amazing gift choice for a Tiktoker presently).

Perfumes/Cologne

Personalized Flasks or water bottles

Backpacks/Tote bags.

Portable Bluetooth speaker

Belt Bags (Recently became popular amongst teenagers and youths).

Makeup bag (Most teen girls will appreciate this gift)

Home video game consoles ( A dream gift for most teen boys).

Wristwatches

Signed tee shirts from their favorite music artiste.
All these are gift options that any teenager will consider cool, especially in this 21st century, and would greatly appreciate. 
The joy of giving any gift is seeing it being put to use, there is no reason to buy a gift that would end up being neglected or unused.   
If you love this review then let me know in the comments, and if you've got other ideas please kindly share as well, also check out "5 bff surprise gift for all season".

---
Disclosure:

This article is written by the Surprise Package Company, a legally registered business in Nigeria.
Content shared and suggested here are solely for educational purposes, while the recommended products are gift packages sold directly from our gift store.
This article aims to provide a quick guide for new and returning users of our platform with no intention to impair your sense of judgment on the recommended products.
We welcome your feedback.
Email: contact@thesurprisepackage.com
December 2023
M
T
W
T
F
S
S
1
2
3
4
5
6
7
8
9
10
11
12
13
14
15
16
17
18
19
20
21
22
23
24
25
26
27
28
29
30