Cake and Gift Packages for Various Occasion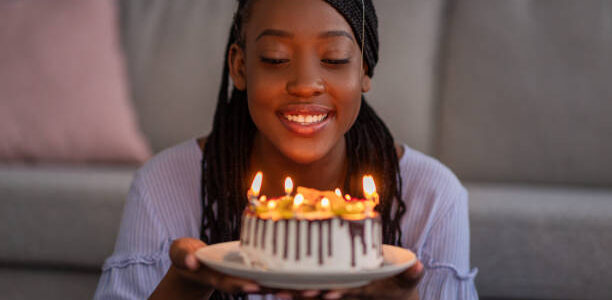 Manager / Wednesday, February 01, 2023
Whenever I think of a celebration, party, or any occasion, the first thing that comes to mind is the Cake. 
Cake goes beyond mixing flour, eggs, and other flavors together, it is and will always be the main dessert on any occasion. It is the part of any celebration that I always eagerly await. 
There are truly more than 30 types of cakes with different flavors, some of the common ones include Cheesecake, Chocolate cake, Red velvet cake, Ice cream cake, White/Vanilla cake, Sponge Cake, etc.
No party/celebration is complete without a cake, however, most people just narrow down having cakes to the most common events/occasion like birthdays and weddings
 Therefore, in this article, I will be listing events, parties, and occasions that deserve to have this delicious treat in order to make such an occasion remarkable.
a). Birthdays: There is this joy and excitement that comes with cutting cakes on your birthday or blowing out the candles on your cakes, this gives thrills to the celebrant on their special day.
b). Anniversary: A special cake designed to celebrate relationships e.g Wedding anniversary.
c). Valentine: In expressing your deepest love to that special someone, you will need something sweet and luscious like a Chocolate cake.  
d). Christmas: Nothing speaks of Christmas more than a cake covered in Christmas colors, right? For this, I will recommend a Red velvet cake. 
e). Baby shower: Welcome that child with a delectable and sweet taste. I would recommend having the color of the cake to reveal the gender of the child in either blue for a boy or pink for a girl.
f). Wedding party: What is a wedding without a cake? It is one essential part of any wedding party. For this, I would recommend Red velvet or a chocolate mousse cake.
g). Graduation party: This marks the end of one chapter and the beginning of another. It should definitely be celebrated with a cake. This kind of cake could be in form of a graduation hat or with a picture of the graduate placed on it.
h). Mother's day: Give your mother a burst of sweetness and flavor on this special day. I would say that an Icecream cake would be perfect for this occasion.
i). Father's day: This day is not as popularly celebrated as mother's day, however, make sure to get him a cake at least. For this, I would recommend something that is exotic but not too sweet like a dark chocolate cake. It gives this bitter and sweet taste at the same time.
j). New year: The start of a new year brings joy and gladness so a cake is a must-have. This kind of cake could literally be any flavor of cake as long as it goes around and shares love.
k). Friendship day: Celebrate that friendship for standing the test of time, quarrels, disagreement, and much laughter. This should be in a flavor that you and your friend really enjoy.
l). Children's day: Children are colorful and sweet so give them something sweet and delightful on this day too. For this, I would recommend a mix of Vanilla cake and chocolate cake.
m). Family get-together: The coming together of siblings, cousins, uncles, and aunts deserve a cake, don't you think? Since this would be for different people, it would be better to go for the generally known Vanilla cake to suit everyone's taste
n). Just-Because: You do not need a special reason to celebrate this one with a cake.  For this, you could just get a slice of your favorite cake as well as the different flavor combinations that you want. For example, a slice of chocolate and red velvet cake with sprinkles and fondant icing.
Make your life and those around you colorful with a "Just Because" Cake. 
While Cakes are wonderful on their own, it is often better they are given along with other Gift packages.
So if you are planning on sending a Cake to someone this weekend, why not complement that with some gift package recommendation below.
---
Disclosure:

This article is written by the Surprise Package Company, a legally registered business in Nigeria.
Content shared and suggested here are solely for educational purposes, while the recommended products are gift packages sold directly from our gift store.
This article aims to provide a quick guide for new and returning users of our platform with no intention to impair your sense of judgment on the recommended products.
We welcome your feedback.
Email: contact@thesurprisepackage.com
October 2023
M
T
W
T
F
S
S
1
2
3
4
5
6
7
8
9
10
11
12
13
14
15
16
17
18
19
20
21
22
23
24
25
26
27
28
29
30