Amazing Easter Gift Ideas for the Family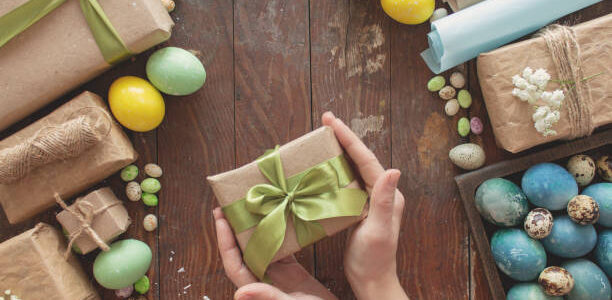 Manager / Sunday, April 16, 2023
Easter celebrations usually consist of family members and relations from far and wide coming together under one roof to eat and dine together. It is a season to share love through get-togethers, picnics and  parties.
Now, it would be considered inappropriate to show up empty-handed to such a feast and since most of the family members will be gathered together, it would be most reasonable to get something everyone will enjoy.
To help you with this, Surprise Package has compiled a list of Easter Gift Ideas considered befitting for an Easter celebration. 
Homemade Cookies/Chocolate cake: You can never go wrong with this gift idea because it is the perfect thing for kids and even some adults with a sweet tooth.
Smart water bottle/Sippy cups: This gift idea will be useful for the receiver. You can even go the extra length of customizing each of your family members' names on their sippy cups. 
Self-stirring mug: This is a really unique gift because it performs the special function of stirring itself. It is funny yet very useful and a great conversation starter.
Customized Key chain: Since the occasion is Easter, you can have the key chains customized with "Happy Easter" serving as a souvenir for the year's celebration.
Custom-made Tote bags: These are portable bags that are now fashionable and will definitely be of use to the receiver. Customization will even make it much more presentable and personal to your family members.
All these and more are Easter-worthy gift ideas can be found in the recommendation below:
---
Disclosure:

This article is written by the Surprise Package Company, a legally registered business in Nigeria.
Content shared and suggested here are solely for educational purposes, while the recommended products are gift packages sold directly from our gift store.
This article aims to provide a quick guide for new and returning users of our platform with no intention to impair your sense of judgment on the recommended products.
We welcome your feedback.
Email: contact@thesurprisepackage.com
December 2023
M
T
W
T
F
S
S
1
2
3
4
5
6
7
8
9
10
11
12
13
14
15
16
17
18
19
20
21
22
23
24
25
26
27
28
29
30