5 Gifts Types You Should Never Give To Your Boss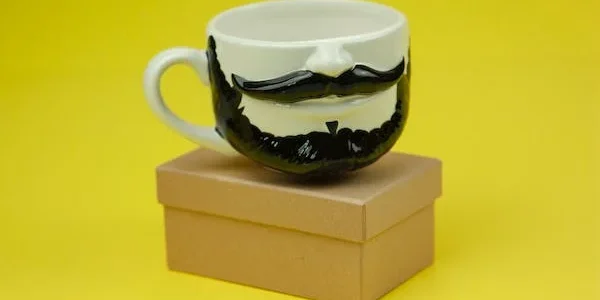 Manager / Wednesday, December 07, 2022
During the festive season, we exchange gifts with our loved ones, and even more recently, we also get gifts for our Boss which is very amazing. It is a discreet show of corporate gesture. 
However, we must be careful not to send the wrong message or offend our boss with our choice of gifts. Most people do not know this which is why I will be enlightening you on 5 gifts you should never give to your boss;
World's Best Boss Stuff
Objectively, A lot of top management Bosses already have World's Best Gift Items given to them by their employees. What most people do not know is that giving a gift like this gives a vibe of you sucking up to your boss to earn extra favors. 
Even if you never meant it like that, it can be taken to mean something like that.
If you have been thinking of getting a Mug or Keyholder engraved with these words for your boss, PLEASE DO NOT PROCEED!
Romantic Gifts
Gift items from flowers to romantic cards are inappropriate for a gift to your boss. These are gifts that are meant to be given to a lover or someone you share romantic feelings with; who I presumed should not be your boss. 
This could send the wrong message and could be interpreted as you making a move on your boss, and you most definitely do not want that to happen. 
This may disturb the professional atmosphere and make you feel really awkward.
Alcohol
This is a dicey one, Alcohol is often seen as the main spice of Parties and celebrations, therefore it is seen as the go-to corporate gift.
However, this may not be an ideal gift if your Boss is not so inclined, especially if they have a religious abhorrence towards Alcohol.
Toiletries and Underwear
Toiletries and underwear are a personal effect, getting toiletries as a gift for your boss can be interpreted to mean that you think they don't look or smell nice enough. This may be taken as a major offense.
Do not get any gift that seems too personal or private to avoid crossing professional boundaries.
Religious or Political Gifts
People can be really passionate or protective of their religion or political beliefs and you certainly do not want to cross that line.  
Religious artifacts, books, and materials should be well thought over before such are packaged for a Superior at work.
You don't want to come off as a bigot or excessively suggestive to the detriment of your employment.
I know that getting a gift for your boss can be exhausting and mind-blowing as you do not want to make any mistakes, however, it is the season of perpetual giving so give out of the goodness of your heart while you keep your fingers crossed in anticipation for yours 🙂.
To ease this strenuous process, Surprise Package has therefore put together a list of  thoughtful gifts that you can gift your boss.
Click the link to learn more ;
---
Disclosure:

This article is written by the Surprise Package Company, a legally registered business in Nigeria.
Content shared and suggested here are solely for educational purposes, while the recommended products are gift packages sold directly from our gift store.
This article aims to provide a quick guide for new and returning users of our platform with no intention to impair your sense of judgment on the recommended products.
We welcome your feedback.
Email: contact@thesurprisepackage.com
December 2023
M
T
W
T
F
S
S
1
2
3
4
5
6
7
8
9
10
11
12
13
14
15
16
17
18
19
20
21
22
23
24
25
26
27
28
29
30