Kitchen Gifts: Surprise Package ideas for Mothers
surprisepackage / Wednesday, December 23, 2020
A Mother's love is priceless and there are no gifts large enough to appreciate her sacrifice, however, there are ways more than one to really show that you genuinely appreciate your Mom's love and this is by providing her with means and tools to ease her kitchen chores and activities.
So if you have a mom that loves her kitchen or you've got a Chef for a Mom then these gift ideas may be worth considering.
By the way, the under-listed suggestions are also applicable to other women worth celebrating in your life.
Automated Pot Stirrer
Preparing most meals require a lot of stirring, so if you are planning on getting your Mom a set of cooking pots then you should consider ordering the Exotic Non-Stick Cooking Pot that provides ease of dishwashing with an Automated Pot Stirrer.
The automated stirrer will do the stirring as your Mom carry on with other activities. she only needs to clamp the Automated Pot Stirrer on the side of the pot, set a timer, while she engages  other chores.
Pressure Cooker
We are in the digital age where service delivery is competing with the speed of light, nobody wants to spend a lifetime downloading a movie from the internet and so your Mom should not spend her retirement years in the kitchen, Pressure Cooker cuts over 70% of cooking time saving her long hours of work in the heat chambers of the house. This makes a delightful gift for the Christmas season.
Electric Stand Mixers
Electric Stand Mixers help automate the repetitive process of stirring, whisking or beating in the task of baking. This is often better than the strain experienced with hand mixing. Give your mom the birthday gift she truly deserves.
Grinders and Food Processors
Grinders, Blenders, Smoothie maker, Juicers, and other food processors are great ways to get a mother's blessing for the season. Kitchen Food processors take away the health hazards, stress, and dangers of cutting with the knife; a dreadful occurrence most mothers are familiar with.
AirFryer
Air fryers are Air technology that enables one to fry, bake, roast, and grill meals with less fat and oil. AirFryer is a healthier alternative to deep-fried foods which is typically not recommended for older people. A well-packaged AirFryer makes the best gift alternatives at Christmas.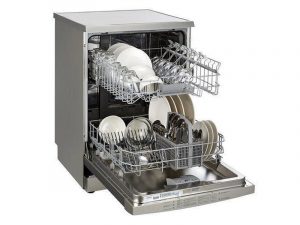 Dishwasher
A dishwasher is an automated machine for cleaning dishware and cutlery, it cleans and disinfects by spraying high-speed water on the dirty dishes at high temperature. You will be relieving your mom a lot of stress with this helpful machine.
Microwave oven
Microwaves are convenient electric oven that heats and cooks food with ease, they do not burn the food, they are highly economical and they heat food faster and healthier than other methods, and yes they are safe to use.  The microwave oven makes a perfect Mother's day gift option.
There are other non-electric kitchen gadgets like spice racks, graters and slicers, Mugs and Jugs, and other fanciful items that are worth giving a thought. I will be reviewing those and lots more in my next post.
If you've found the tips above useful, please do let me know in the comments, I will love to have your feedback.
---
Disclosure:

This article is written by the Surprise Package Company, a legally registered business in Nigeria.
Content shared and suggested here are solely for educational purposes, while the recommended products are gift packages sold directly from our gift store.
This article aims to provide a quick guide for new and returning users of our platform with no intention to impair your sense of judgment on the recommended products.
We welcome your feedback.
Email: contact@thesurprisepackage.com
May 2023
M
T
W
T
F
S
S
1
2
3
4
5
6
7
8
9
10
11
12
13
14
15
16
17
18
19
20
21
22
23
24
25
26
27
28
29
30